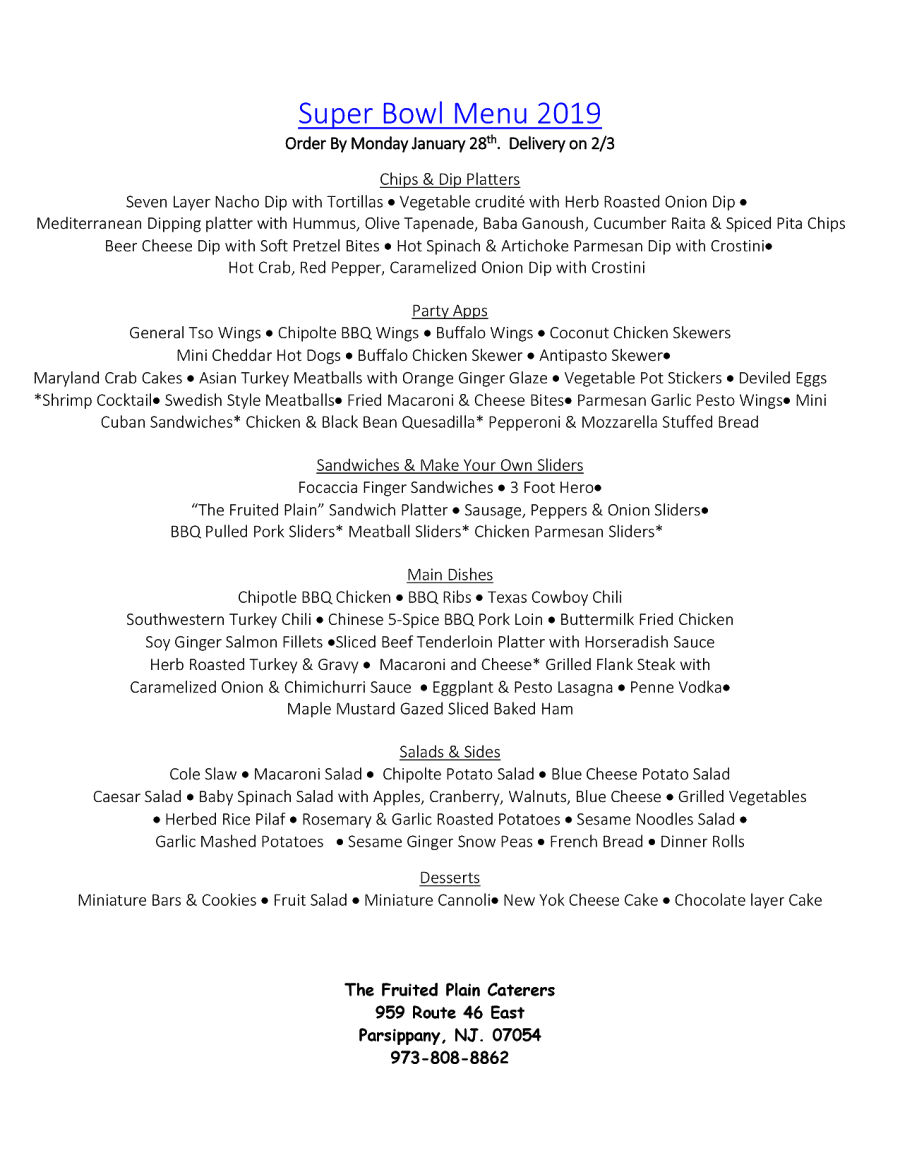 Chips and dips, party appetizers, sliders, heroes and main dishes robust enough to keep an AFL or NFL player (or fan) happy: That's a Super Bowl party catered by The Fruited Plain.
The time is now to make The Fruited Plain's Super Bowl menu your playbook for the big game.
Download our Super Bowl order sheet and then contact us to get your party started.