We are now offering prepared family meals and brown bag lunches to go. Lunches include a sandwich, orzo salad and a cookie, and are priced at $10 each. The comforting dinner meals include vegetarian options and brioche dinner rolls. We can also provide soup and dessert.
To get either lunch or dinner, simply place your order before 11 a.m. every day and the next day you can pick it up between noon and 2 p.m.
The pickup location is at our Fruited Plain Cafe, in the office building at 959 U.S. Route 46 East in Parsippany.
We thank you for supporting The Fruited Plain during these difficult times. Stay safe and be well!
BROWN BAG LUNCH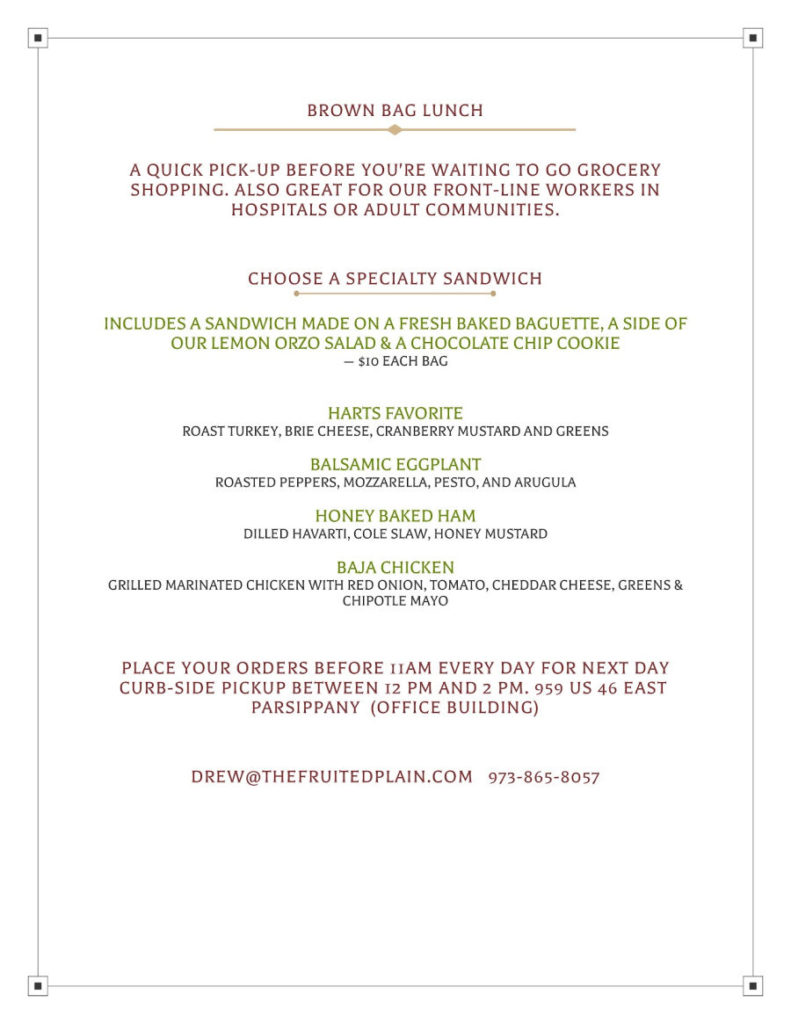 FAMILY MEAL DINNER